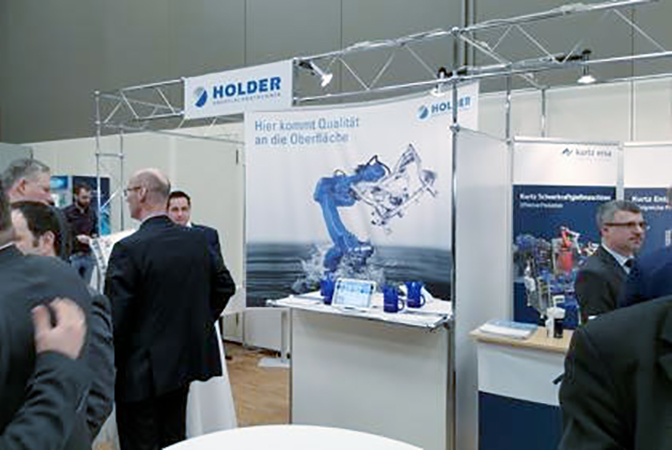 Holder at the VDI conference
VDI Conference die casting of chassis and body components
Lightweight construction expertise at Holder
Meanwhile for the second time Holder GmbH Oberflächentechnik presented his lightweight design competence at the VDI conference for die casting of suspension and body-in-white-components in Kassel from March 17th to 18th, 2016.
The focus was on the cleaning and passivating of structural parts made of aluminium die cast. In central was the new coating line for passivation of aluminium parts with a size of complete side panels and an annual capacity of 25.000 tons. Equally important was the competence in post-processes such as assembly of standard parts or upstream processes such as heat treatment.
Not least thanks to the top-class visitors from the automotive industry, particularly decision-makers of OEMs and die cast suppliers, the conference became a raving success.
We would like to thank all visitors to our stand and all business partners during the conference for the constructive and productive conversations.