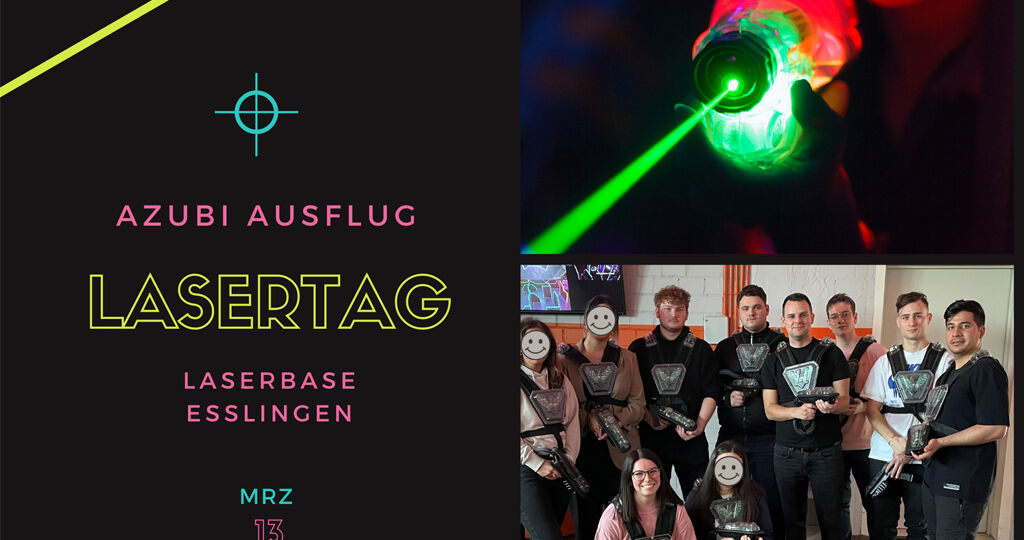 Pure action
1st Holder trainee excursion
Action-packed and varied, that's what Holder's 1st trainee trip was like.
We started at 1 pm in Kirchheim, from where we drove together to the laser base in Esslingen. We were all very excited to see what would await us there. Once there, all the important rules of the game were explained to us beforehand and off we went! On the 400m² futuristic playing field, we could play against each other in two groups. The aim of the laser tag game is to score the most points for yourself or your team with the so-called tagger. You get these points by tagging players of the other team with the laser beam. Accuracy, teamwork and tactics were put to the test. After a short break, the teams changed and the second round began. Not so easy, this laser tag!
After we were really out of breath, we had a delicious reward. In a restaurant in Esslingen, everyone had something to eat and we finished off the day.
A successful day and a great change from the daily work routine!