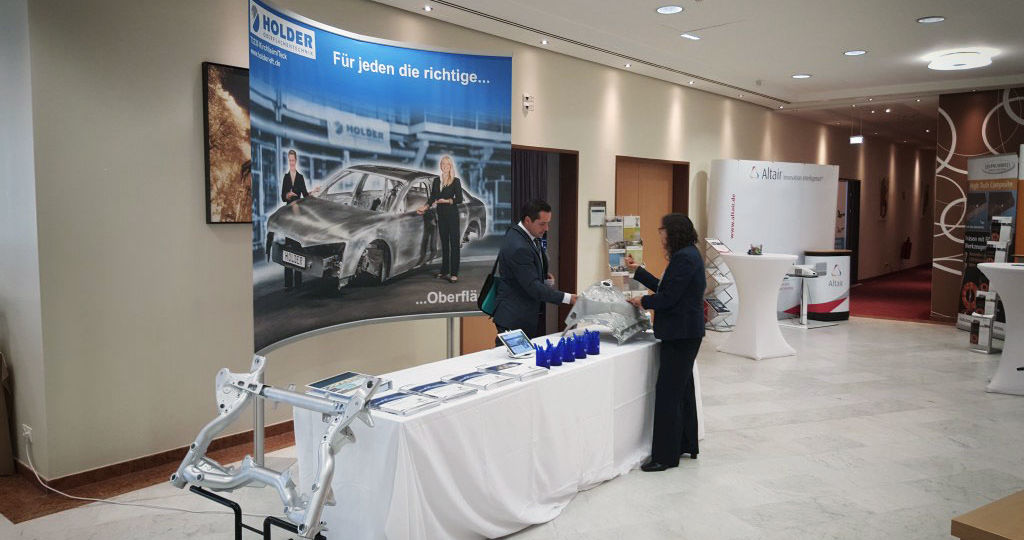 VDI Conference in Vienna
Holder on the VDI lightweight congress
At the VDI conference in Vienna high-ranking representatives of the automotive and supplier industry met for two days for a lightweight congress.
Holder presented the possibilities of surface technology to enable automotive lightweight design.
For this purpose Holder has developed solutions for corrosion protection of high-tensile steels, pretreating aluminum elements for further processing and to avoid contact corrosion in composite construction.
In the course of a lecture about subsequent processes for structural parts made of die cast aluminum Holder showed in cooperation with Professor Roeren from university Landshut the opportunities and challenges for the suppliers in the environment of fast-growing demand for lightweight components.
During a visit of the Volkswagen factory Bratislava, the participants got an impression of the production of the new Audi Q7 with lightweight technology.
The event has been successfully completed by the enhancement of the high-quality contact network.