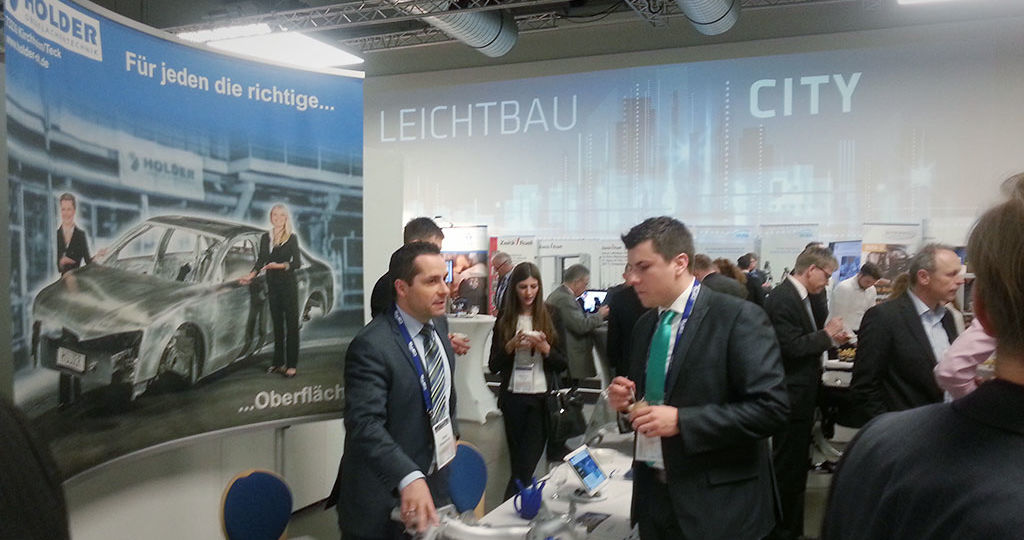 Enabling lightweight construction
Review lightweight design convention 2015
At the lightweight design convention 2015 in Würzburg Holder GmbH Oberflächentechnik showed solutions with surface technologies which are necessary to enable lightweight constructions.
This lead to interesting and constructive discussions with representatives from automotive manufacturers, suppliers and scientists.
Holder Oberflächentechnik could give new impulses for ideas in the way of cooperation between OEMs and suppliers by a lecture dealing with chances and risks for automotive suppliers by linking of subsequent processes in the treatment of aluminium.