Visit of the state parliament in Laichingen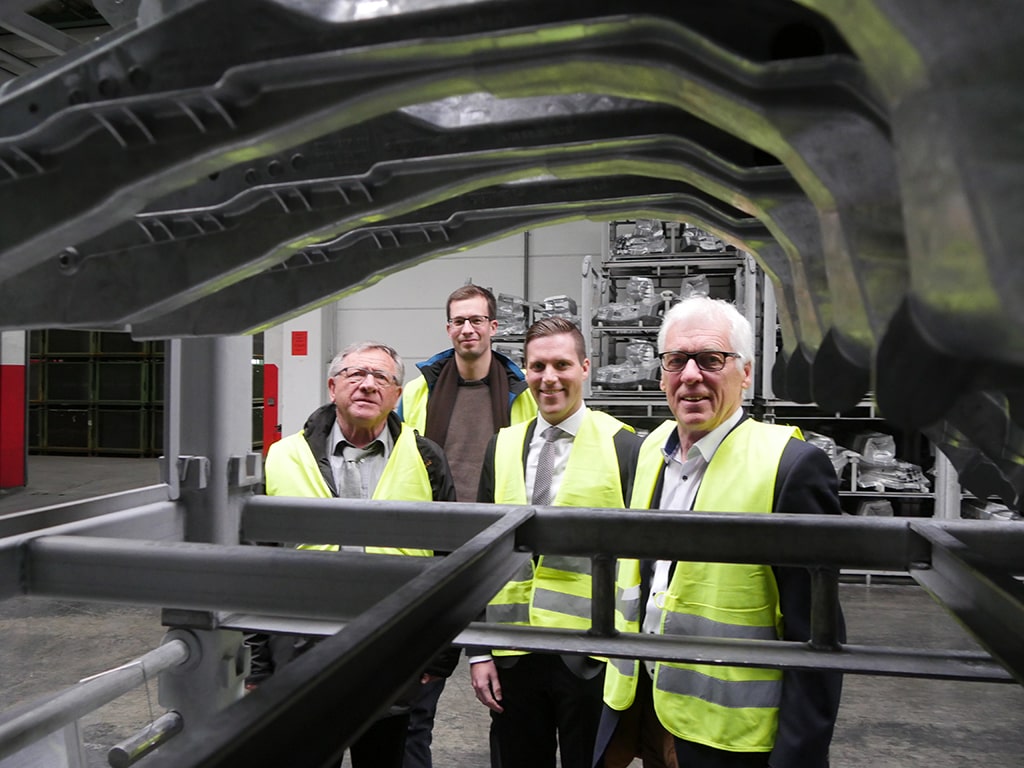 Photo credits: Michael Kroha, Schwäbische Zeitung
On 27.03.2019 the mayor of Laichingen Klaus Kaufmann and the CDU politicians Kurt Wörner, Thomas Salzmann and Manuel Hagel were guests in our factory in Laichingen. They listened with great interest to the explanations of Managing Director Jochen Holder, who personally guided them through the spacious factory halls.
They received valuable information about the new technical equipment for the heat treatment of high-strength steels as well as their significance for the creation of new jobs. Holder GmbH is already well prepared for the future with this plant to meet the steadily growing demand of the German automotive industry for electro-mobility and lightweight aluminum construction.
The plant in Laichingen is easily accessible from the A8 and A7 motorways between Stuttgart and Munich. This means that all suppliers can rely on short journeys and particularly fast processing of their parts. Future colleagues will also appreciate this good location.
The Holder team is looking forward to your applications and inquiries.